Web trends and technologies today are converging to do one thing particularly well: collaborate. All of us dream about the possibility to weave collaborative features from products like Google Wave, EtherPad, SubEthaEdit, Mozilla Bespin, Google Docs into our own applications.
Ajax.org Platform combines technology and open standards into a solution to build web applications with rich collaborative features at minimum expense.
The simple-yet-elegant, declarative API makes it easier to learn, while its openness in design allows it to be extended to the level you and your team are comfortable with.
Forget lock-in of vendors and other libraries or frameworks, forget waiting for the Big Boys to open source their latest inventions.
In this interactive session Ruben and Mike from the Ajax.org team will be presenting a series of demos and what is needed to make them tick.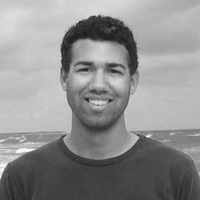 Ruben's Bio:
Ruben Daniels is founder and CEO of Javeline, corporate sponsor of the Ajax.org open source community. Inspired by Visual Basic in the 90's, Ruben set out to create that kind of developer experience on the web. Now, almost a decade later Ajax.org Platform offers much more, trying to aid developers in creating collaborative web applications with ease.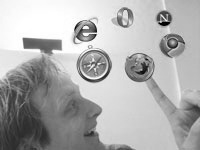 Mike's Bio:
Mike started developing websites when he was at the age of 16. Then he started doing serious PHP development for multinationals and created zOOm Media Gallery, a nice gallery component for a CMS, now called Joomla. Meanwhile, he started studying for bachelor of Arts at the Erasmus University Rotterdam (dropped it after a year) and working in Amsterdam for eBuddy.com. He created their Ajax chat client and its underlying Javascript framework for Rich Internet Applications. Now he works as a Community Lead for Javeline.com also located in Amsterdam - The Netherlands, to ramp up their open source efforts at Ajax.org.